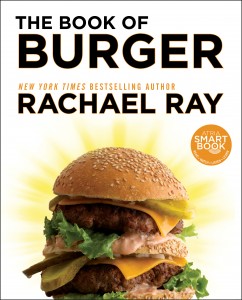 The ultimate collection featuring 200+ recipes for burgers, sliders, sandwiches, sides, and more!
The Queen of Burgers has drawn together her tastiest recipes for the ultimate in-between-the-buns experience.
Whether you're cooking for one or for one hundred, The Book of Burger has you covered for bringing family and friends together for the love of burgers.
PHOTO CONTEST
Enter The Book of Burger Photo Contest! Share & upload a picture of your best burger, either from The Book of Burger or your very own creation, for a chance to win a copy of  The Book of Burger and some of Rachael's burger-related products. To upload, visit: https://apps.facebook.com/rachaelraycontest/photocontests/View/551